Divorce/Separation/
Matrimonial financial agreements
We understand that a breakdown in the family is an emotional and stressful time. A sensitive and delicate approach is required when resolving family issues as quickly and painlessly as possible.

Our experienced, friendly and professional family solicitors led by Partners, Brenda Campbell and Lynn McCrudden will listen to every detail of your issue, and provide you with clear and personal advice.

We understand that every individual's case is different, and advise in a bespoke and understanding way, always putting your and your family's interests first. You can be sure our family solicitors will treat you with care and sensitivity when resolving your issue
We can advise on all matter of family related issues including:
Equitable financial settlement on divorce
Divorce
Child residence and contact
Mediation
Separation agreement
Pre-marriage agreements
Proceedings in relation to children
(Public law)
Social Services and the various Trusts within this jurisdiction have a duty to children if they feel that the child is at risk. These bodies should only make a formal care application where there is a significant risk of harm or a likelihood of harm to the child. When this happens, it is extremely stressful for the family involved and they need to seek immediate legal advice. We understand that the welfare of the child is the priority, and our team has extensive experience of dealing with these matters in a sensitive and compassionate way. Our aim is if at all possible, to avoid the instigation of proceedings and we will provide you with advice and support every step of the way.

Sometimes in these cases the relevant Trust will arrange a Child Protection Case Conference which will allow the Trust to see if a child can be protected without a Care Order being made.

If the Trust deem it necessary, pre proceedings will be commenced. Parents, generally, are entitled to legal aid if this occurs. Our team led by Partners, Brenda Campbell, and Lynn McCrudden, both deal with these matters on a regular basis and have a proven track record.
Proceedings in relation to children
(Private law)
These days, many of us live in combined families and many of us co-parent successfully with a previous partner. However, many also find co-parenting challenging and disputes do arise.

Our experienced family team led by Lynn McCrudden and Brenda Campbell have a wealth of experience in resolving contact/access issues and residence/custody disputes; we listen to your concerns and advise on the best means of resolution; this may be by way of drawing up contact agreements or issuing the appropriate proceedings at court to formalise your contact/residence arrangements by way of a Court Order. It is our aim to make your life easier by negotiating practical solutions which suit you and your family.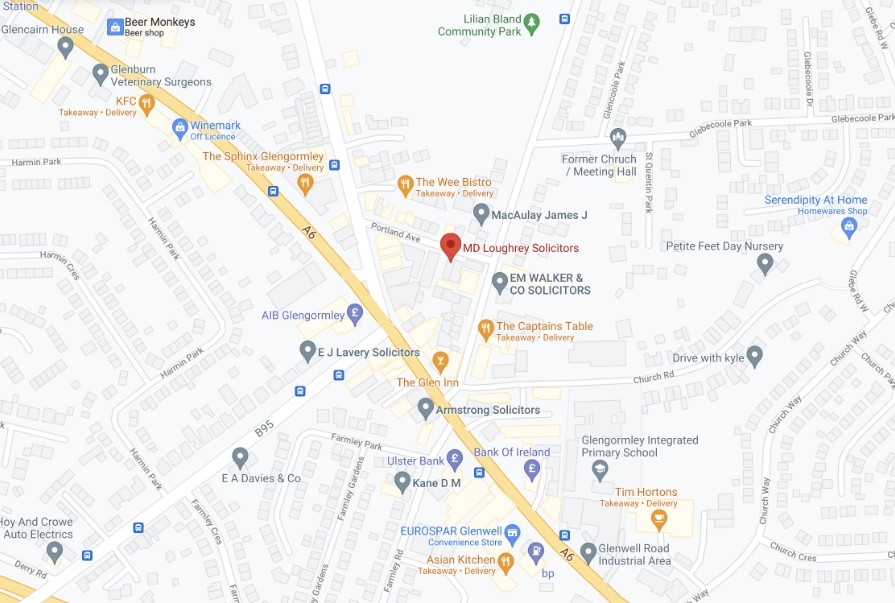 We're here to help
Whatever your legal problem or requirement, we'd love to hear from you. Please use this form to get in touch and we'll come back to you as soon as possible.