Administration of Estates, Wills & Probate
Administration of Estates, Wills & Probate cover the area of law which deals with planning for later life, ensuring children are provided for and putting your affairs in order through a variety of processes.

Perhaps never an easy thing to face up to, with many of us understandably guilty of putting such things to the back of our minds.

However, there is some comfort, reassurance and peace of mind to be gained in knowing that your affairs are taken care of after your death. By sorting out your affairs now, you will avoid future problems, distress or anxiety for your loved ones in the future.
Probate
Following the death of a loved one, Probate is often the term used to manage someone's Estate (money, investments, land or buildings). We provide advice on the Will or indeed on distribution of the estate should the person have died Intestate (without having made a Will).
Sometimes a formal 'grant' must be obtained from a court to enable an Estate to be collected in and divided between the beneficiaries but we will take you through the process from start to finish, eliminating the stress of dealing with these matters at an already difficult time.
To arrange an appointment to discuss your options, please contact Lynn McCrudden.
Wills
We spend our lives working hard to provide for ourselves and our loved ones. You may have a property, savings, and investments as well as your personal and digital possessions. All of these assets make up your 'Estate'. Making a Will ensures that when you die your Estate is shared according to your wishes. Everyone ought to have a Will, but it is especially important if you have children, if you own property, if you own a business or have investments, savings or insurance policies.
Enduring Powers of Attorney & Controllership
Whilst we may not like to consider the fact that we may, at some point in our lives, lose our testamentary capacity which could render us unable to make decisions about our finances, we can advise on the advantages of putting an Enduring Power of Attorney in place as a safeguard for such an occurrence. We also advise those whose loved ones have already become mentally incapacitated and who do not have an Enduring power of Attorney in place; we give reassurance to those worried about the financial affairs of a loved one and talk through the process of applying to become a controller in order to deal with the affairs of someone who can no longer manage themselves.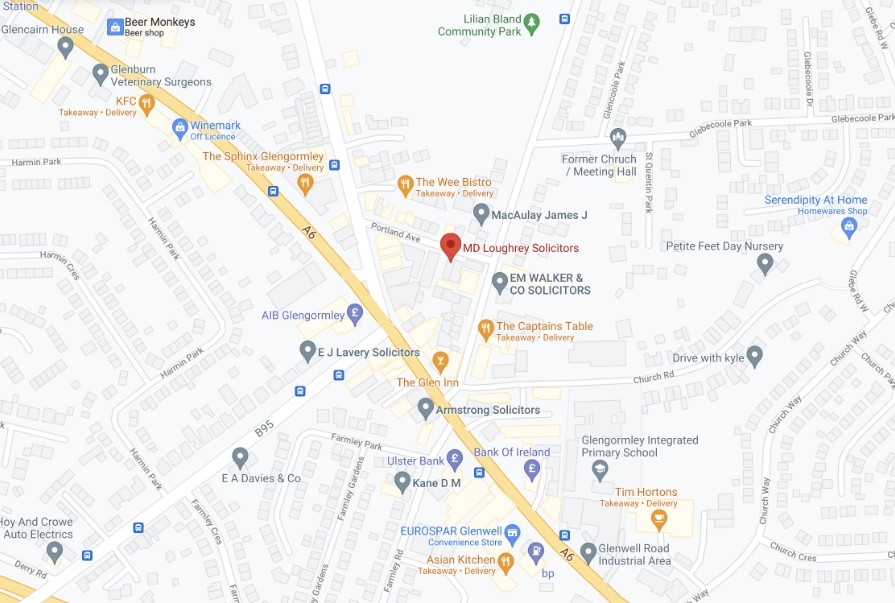 We're here to help
Whatever your legal problem or requirement, we'd love to hear from you. Please use this form to get in touch and we'll come back to you as soon as possible.